Child Safe Pest Solutions
As a father of small children, I am well aware of the need and concerns as a parent when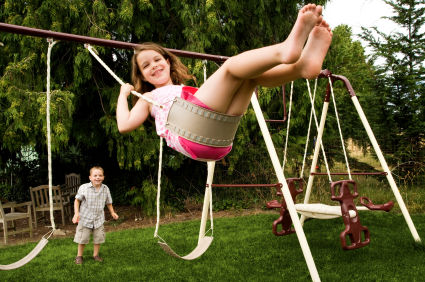 chemicals are involved. We ensure that our treatments are carried out in the safest way possible.
Before commencing a job, we conduct a risk assessment ensuring that we leave your home or school as safe as we found it. We are aware of your child's play environment and toys and ensure that we carry out our treatments in the safest way possible. We
address any issues you may have before commencing and are happy to take the time to explain things.
Natural pyrethrum chemicals have been formulated to address pest problems. Unfortunately they have a very short life and when trying to address pest issues long term, are not very effective. If natural and effective products were available, we would be the first
to use them.
We use the synthetic pyrethroid range of insecticides. These are based on the natural pyrethrum plant extract however are laboratory synthesised to leave a slow release barrier around your property. As these are not solvent based, they emit no fumes or odours and are non-staining. They are very safe and effective at the same time.
All of the products we use belong to the lowest mammalian toxicity range and are the safest available in the world today. We keep up to date on all new products and technology has allowed products to become safer and more effective.
We do not contaminate anything and there is no need to empty out cupboards or even leave the house if young children are not around.
We have a range of safe products to treat all pests ensuring the safety of you and your family.
We are environmentally responsible pest professionals.